{{ root_page.title }}
Rewards and benefits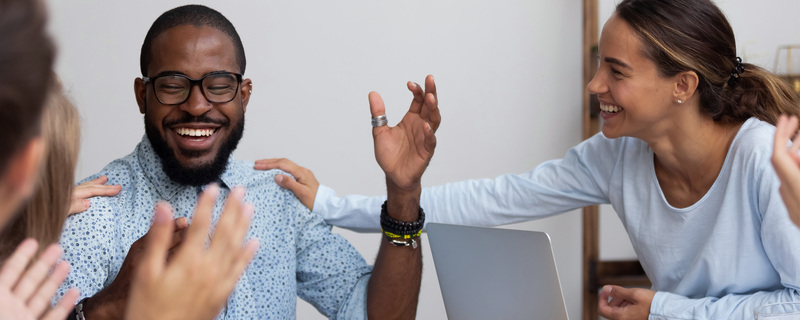 All new starters will have access to a comprehensive package of support and excellent benefits.
Not only do we have really flexible working arrangements, we have a wealth of additional support mechanisms for you.
Competitive salary, annual leave and access to the Local Government Pension Scheme
Our salaries are benchmarked against other local authorities and includes access to the Local Government Pension Scheme; a generous annual leave entitlement which includes incremental leave; and enhanced maternity, paternity and adoption leave schemes. We regularly review our salaries against neighbouring boroughs to remain competitive.
Additional leave days - We offer all staff an additional day's leave to take on their birthday and in addition, all staff have the option to purchase five additional days leave each year between June and August.
Excellent learning and development opportunities and schemes of support
All employees have access to our training and education programmes that includes everything from systemic family therapy to Lego therapy!
Our learning and development offer was highlighted as a key strength by the judging panel when they awarded us Social Work Employer of the Year in 2016, and recognised in the 2019 Ofsted inspection of our services in Kingston, where we were graded Outstanding.
All staff have access to monthly professional supervision. This protected time is your opportunity to share your thoughts in a safe space.
Managers have access to an online Centre of Excellence, full of resources to support them in being great leaders.
Flexible working arrangements
We encourage flexible working and have systems in place which enable remote and mobile working. As an employer, we know how crucial it is to make sure you have access to the right tools to do your jobs to the best of your ability.
We have a hybrid model of working, enabling our workforce to enjoy both the benefits of the workplace and remote working in accordance with the needs of the service.
We provide flexible office space to workers who need ad hoc time in the office. This is for people who plan to use flexible office space several times a month. If you want more access to co-working spaces just speak to your manager you have joined.
Travel and parking
Whether you are based in Twickenham, Kingston, Maidenhead or Chessington, you'll benefit from excellent public transport links. In addition, you have access to the Zipcar scheme and interest-free travel season ticket loan for purchase of an annual season ticket for travel between home and work.
We are signed up to Cyclescheme so staff can save 25-39% on the purchase of new bikes and equipment.
We work with teams and services to make sure there is parking available. Whether you are based in Twickenham, Kingston, Maidenhead or Chessington (or satellite offices) we will have local parking arrangements for you.
Discounts
We are signed up to cycle discount scheme so staff can save around 32% on the purchase of new bikes and equipment.
We have a free-to-use employee benefits platform, where employees have access to a large range of benefits and shopping and leisure discounts.
Employees can also join CSSC and enjoy a wide range of discounts on sports and leisure activities and everyday shopping.
Social activities
Building a culture that nurtures collaborative working is fundamental to us. We offer a range of activities including bake club, yoga, summer barbecue and rounders, all of which celebrate and champion our supportive working environment.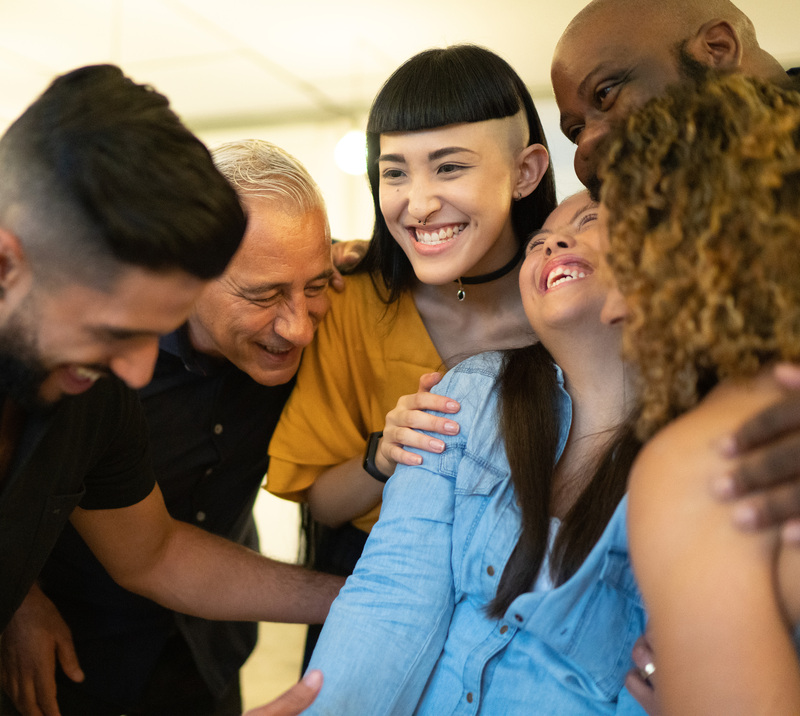 Your voice here is heard
We have a strong commitment to involving staff at all levels, as well as reducing bureaucratic and hierarchical barriers.
Initiatives such as our Innovation Hub and Bureaucracy Busting Workshops actively encourage your ideas to make things better for staff and the children you serve.
We have an employee-led Equality & Diversity forum which is committed to empowering inclusion and tackling discrimination based on age, disability, gender, race, religion and belief or sexual orientation.
And above all, you matter
We value employees' wellbeing, and recognise that working with vulnerable children and their families can be stressful. That's why we offer an internal coaching programme, reflective supervision, and access to a confidential support line and advice and guidance from trained professionals.
We also recognise the hard work and dedication of our employees through our staff awards programme and regular social events and activities.
All your questions can be directed to the manager of the service you require.